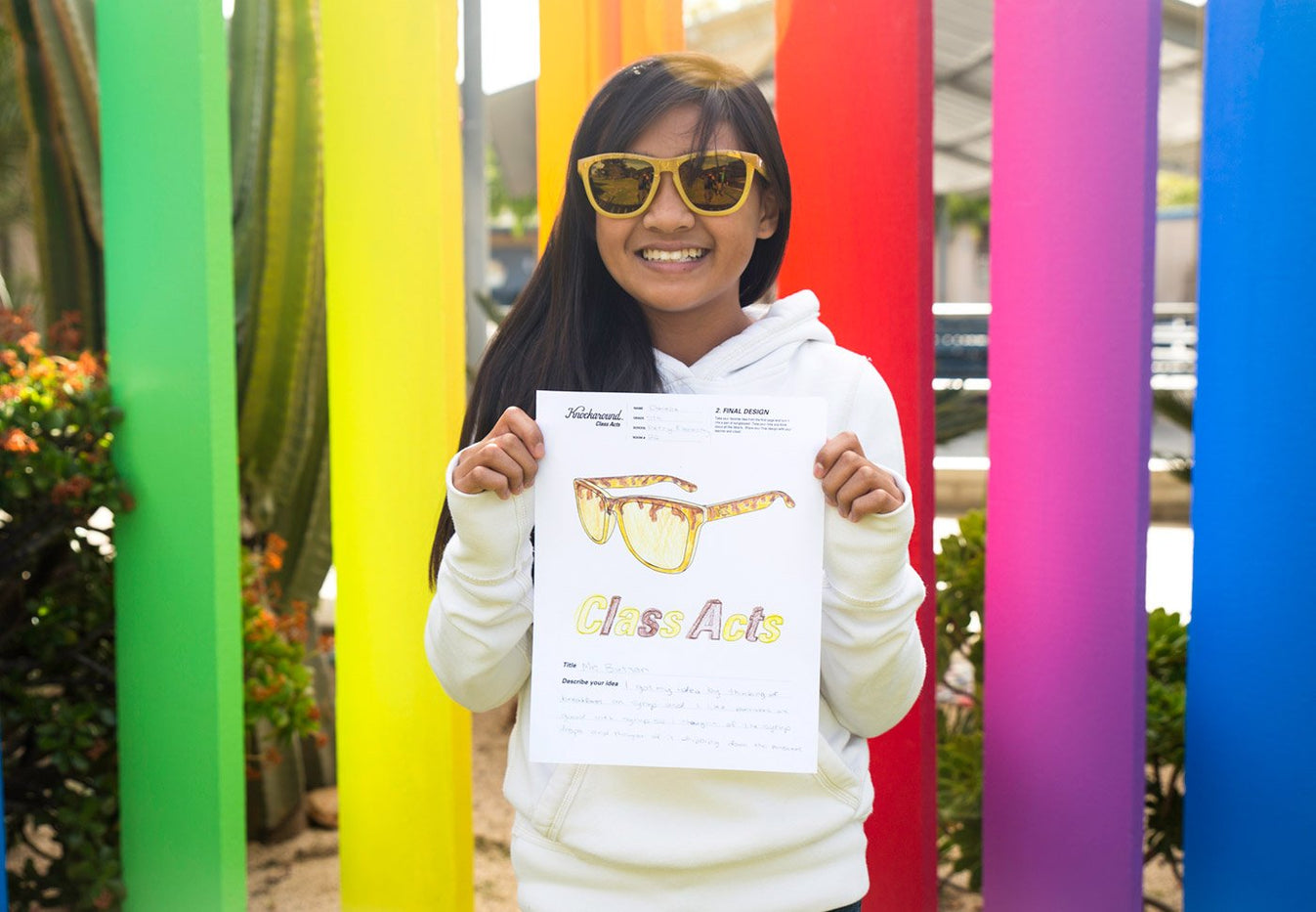 Mr. Butter
The Mr. Butter Premiums were designed by 5th-grader, Danielle from Perry Elementary who was inspired by an all-time breakfast favorite! Danielle's syrupy-sweet sunglasses design is one of three selected as part of Knockaround's Class Acts 2018 collection. Class Acts is Knockaround's ongoing campaign that aims to donate money, resources, and supplies to art education.
100% of the proceeds from the sale of these sunglasses will be donated to ArtReach, a non-profit organization that connects practicing artists with students at local elementary schools with limited resources for art education.
Art is a crucial part of companies like Knockaround and plays a significant role in our daily surroundings. That is why it is so important for us to show young people the artistic career opportunities available to them in the future.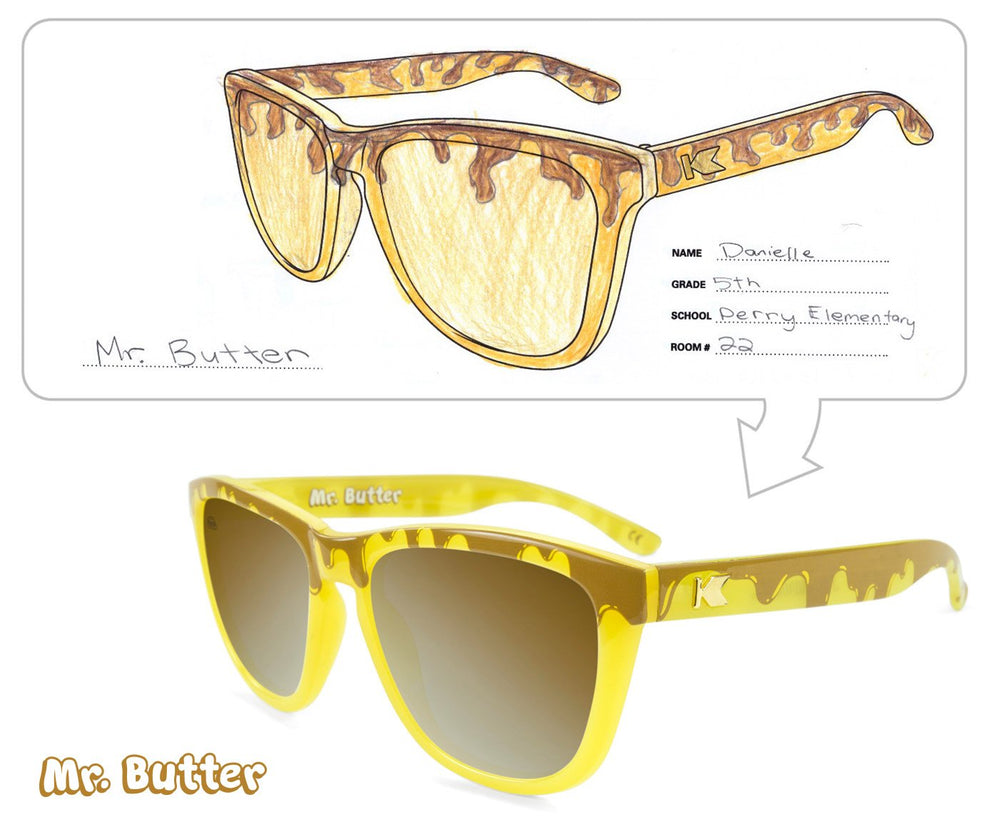 DESIGNED BY 5TH-GRADER, DANIELLE
Sold Out
X
Virtual Try-On
Try your Knockaround sunglasses virtually before you buy. Allow access to your device's camera and select from the options below.
Use average pupillary distance (fastest):
or
Select your pupillary distance (most accurate):
What's my pupillary distance?
Size Guide
Whoever you are, it's hard to go wrong with this modern take on a timeless design.
Size Guide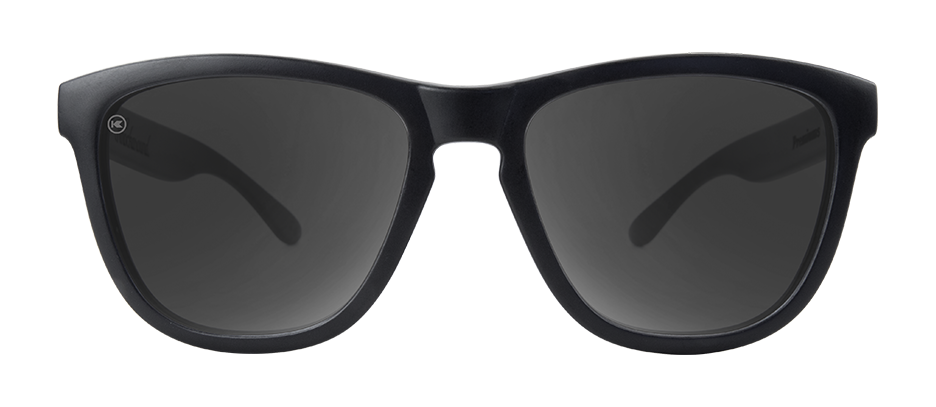 54mm Lens | 19mm Bridge | 143mm Temple
Frame: 142mm Width | 51mm Height
Small to medium sized head shape.
Square, rectangular or oval faces.
Perfect for, well, any occasion.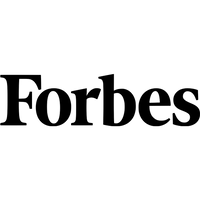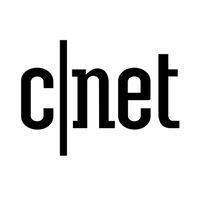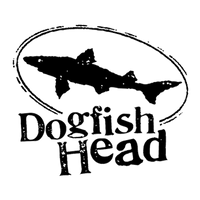 Select Lens and Purchase