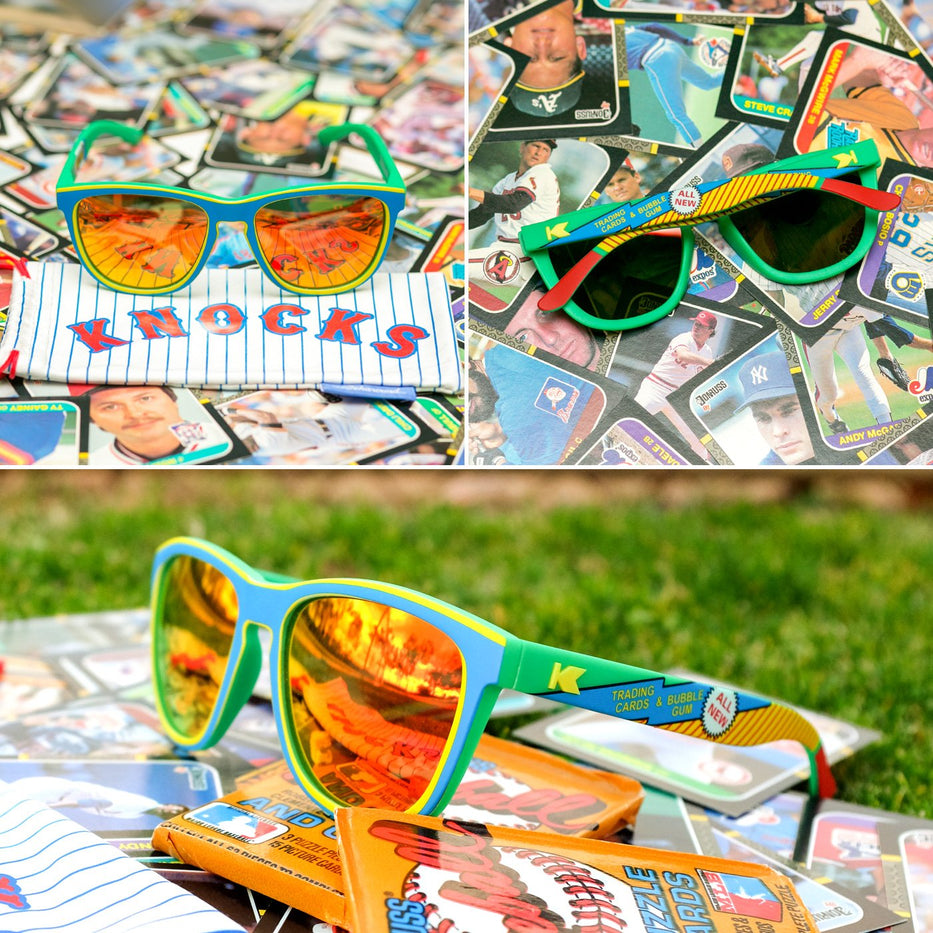 Wax Pack
The Limited Edition Wax Pack Premiums celebrate the glory days of baseball card collecting—back when rookie cards, Diamond Kings, checklists, puzzle cards, hard chalky bubble gum, and Beckett magazines reigned supreme. The excitement of opening a pack (wrapped in heat-sealed, wax-coated paper packaging) and hoping that at least one of the 15 cards was something good to look up in your price guide was priceless. This was card collecting (and trading) at its finest. If you know, you know.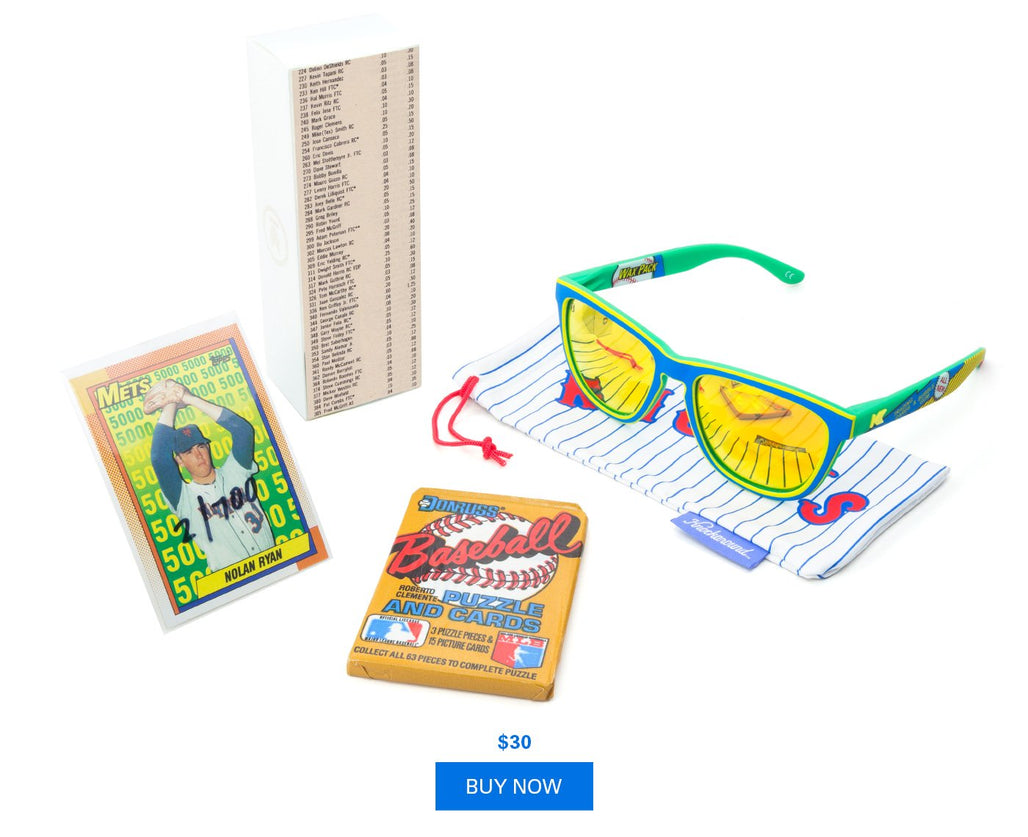 TRADING CARDS & BUBBLE GUM
Sold Out
X
Virtual Try-On
Try your Knockaround sunglasses virtually before you buy. Allow access to your device's camera and select from the options below.
Use average pupillary distance (fastest):
or
Select your pupillary distance (most accurate):
What's my pupillary distance?
Size Guide
Whoever you are, it's hard to go wrong with this modern take on a timeless design.
Size Guide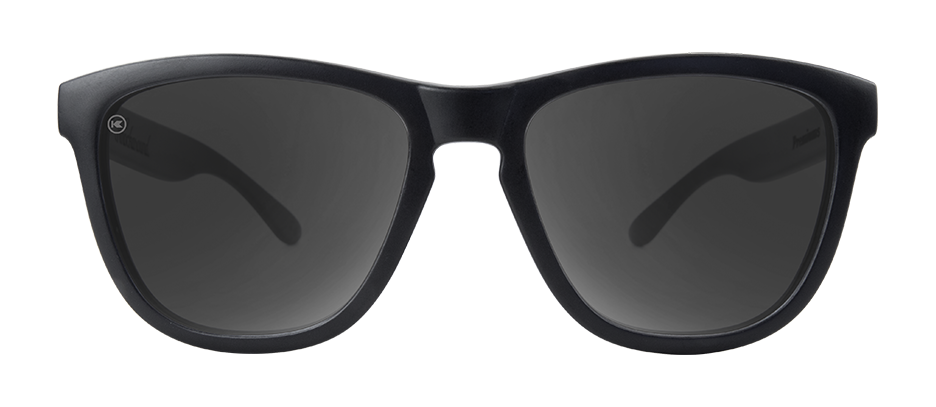 54mm Lens | 19mm Bridge | 143mm Temple
Frame: 142mm Width | 51mm Height
Small to medium sized head shape.
Square, rectangular or oval faces.
Perfect for, well, any occasion.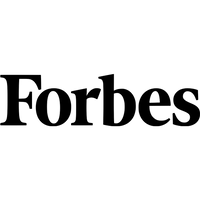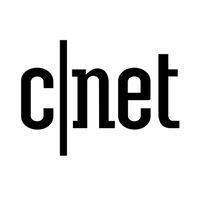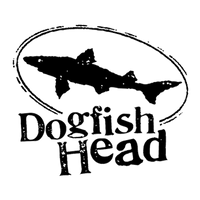 Select Lens and Purchase